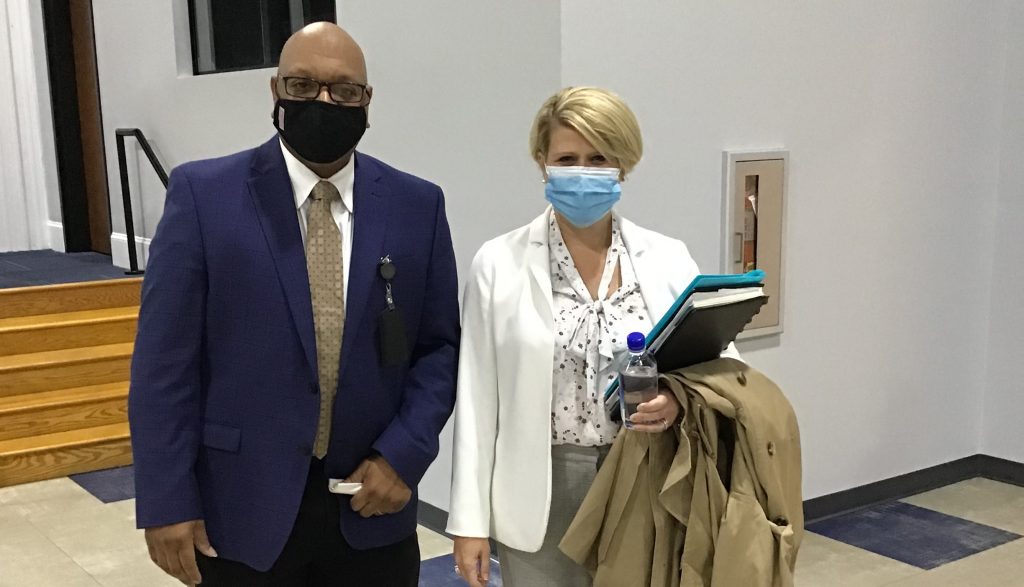 Catherine Truitt has devoted her adult life to education with a heavy focus on ensuring that all students have the opportunity to receive a quality education and that students graduate high school, college or career-ready with the skills they need to succeed in today's world.
Truitt's service in education began as a high school English teacher, and she spent ten years in the classroom teaching at both the high school and middle school levels. Twice she was nominated for the prestigious "Teacher of the Year" award. Her last three years as a teacher were spent at West Johnston High School, where she taught English to 11th and 12th grade students.  During her time there she created a new Media Literacy elective, a 21st Century Skills course.
Governor Pat McCrory appointed Truitt to serve as his Senior Advisor on Education in 2015. In this capacity, she was tasked with developing strategic state education policy goals for ages 0-20.  Governor McCrory awarded Truitt the Order of the Long Leaf Pine, the highest honor that may be awarded by a governor of North Carolina, in recognition of her efforts to improve public education for all North Carolina students
Prior to her appointment by Governor McCrory, Truitt worked with the International Center for Leadership in Education, where she worked with underperforming school districts as a school turnaround coach. In this role she collaborated with principals and department chairs to craft plans to close the achievement gap for all students and worked to develop whole-district transformation initiatives. Truitt also served as a mentor for teachers in Kindergarten through 12th Grade, helping them develop strategies to keep students engaged and learning.
Truitt presently serves as Chancellor of non-profit Western Governors University North Carolina (WGU NC). As Chancellor, she focuses on increasing access to higher education for the 1.5 million North Carolinians with some college but no degree. Truitt and WGU NC collaborate with community colleges, hospitals, school districts, local workforce boards and IT centers to ensure that state workforce demands and employer education needs are being met.
Truitt is a 1994 graduate of the University of Maryland with a Bachelor of Arts in English. She received her Master's in Education from the University of Washington in 1997. Truitt serves on the board of directors of TLC, which was founded as the Tammy Lynn Center, and the North Carolina board of directors for the Nurse-Family Partnership.
Catherine and her husband, Jeff, reside in Cary.  Jeff, a graduate of the United States Naval Academy, is a Captain in the United States Navy and has served on active duty for 14 years and in the reserves since 2008. Catherine and Jeff are the proud parents of Susie, Chorley, and Charles, all of whom attend Wake County Public Schools. The Truitts are active members of Crosspointe Church.