Home Of The Timberwolves
Celebrating 20 Years Of Service
Happy Thanksgiving
In this season of gratitude, let us celebrate the hearts and minds that make our school community a place of learning, laughter, and love. -Alpha Academy Administration

Application For Free & Reduced Lunch
Healthy meals at school, coupled with a safe, student-focused learning environment, are top priorities in North Carolina because they help prepare students for success. We are proud to begin this ground-breaking opportunity with all of our Alpha Academy Families. Please select the school district that your child or children are enrolled in. This must be the school district in which you will be applying for benefits for your children.
Complete Application
Open A Meal Account

Just a friendly reminder, the school lunch program is now in session, and it's important to ensure your child has a nutritious meal during the day. To participate, click below create a lunch account and add funds. This system is completely cashless, ensuring safety and convenience. Additionally, through the TITAN application, you can easily monitor your child's eligibility for the program. Thank you for your cooperation in promoting healthy eating habits for our students.
Open Account
Lunch Menu
We look forward to serving you nutritious and delicious school meals this year! We are excited to introduce new products and new menus to kickoff the school nutrition program, and we think nutrition is essential for learning because you can't think without it! School meals reflect nutrition standards which require that, over a week's menu cycle, lunch provides students with one-third of the recommended daily allowance (RDA) for protein, vitamins A and C, iron, and calcium, and one-third of the recommended energy intake (REI) for calories. School breakfast must provide one-fourth of the RDA and REI over a week.
Download
Important Allergy Form
The Medical Statement for Students with Unique Mealtime Needs for School Meals helps schools provide meal modifications for students who require them. Schools cannot change food textures, make food substitutions, or alter a student's diet at school without proper documentation from the healthcare providers. Completion of all items will allow your child's school to create a plan with you for providing safe, appropriate meals and snacks to your child while at school.
Download Form
Request for Fluid Milk Substitution Form

Parents/guardians may request, in writing, a non-dairy fluid milk substitution for their child with a medical or special dietary need without providing a statement from a medical authority. The milk substitute requested must be nutritionally equivalent to fluid milk and meet the nutritional standards set by the United States Department of Agriculture (USDA) for Child Nutrition Programs.
Download Form
Student Welcome Letter

We extend our warmest greetings to you! Whether you are a returning student, welcome back! And if you are a new student, welcome to the Alpha Academy family! We are filled with excitement as we embark on the 2023-24 school year together, anticipating a year of growth, discovery, and success. Within this letter, you will find a wealth of crucial information and essential dates that require your careful review.
View Information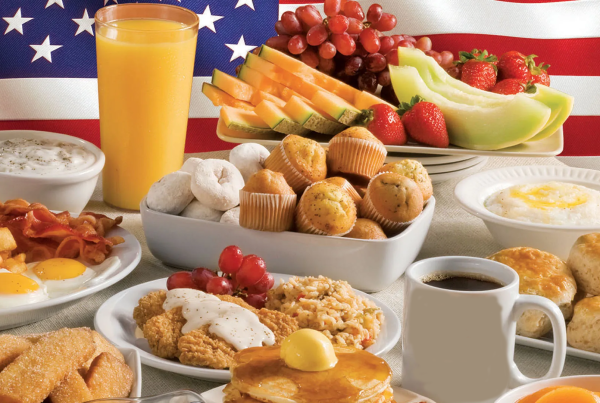 Join us at Alpha Academy in expressing our heartfelt gratitude to all of our veterans for their service and sacrifice. We are excited to remind you of the upcoming Veteran's…
Alpha Resource Information
Incredible teachers, strong administration who supports the students/staff, challenging curriculum, and structured learning environment. The school is always clean and welcoming. We were there for a few months before moving and my son loved it! Communication is very well! I'm excited to follow Alpha from afar to see how they grow. This is far better than the public schools in Hoke county!

Kayla Wigley, Fayetteville
Really nice school I like it and you can see that teachers and parents teach their children responsibilities and kindness and the gym is amazing the only thing I wish for is that the school has a more updated website dealing with the sports section but overall 5/5 stars!

Aaron Harris, Fayetteville
Great school, my son has excelled past public school standards, due to the teachers having more time per student. Fully recommend this school instead of alternative public schools in the city.

Erica Walker, Fayetteville
I had the pleasure of meeting Mr. and Mrs. Slocum along with Ms. Campbell, Mr. Miller, and Mr. Ellerbe today. I was encouraged to learn at the organizations core there is a fundamentally sound philosophy that stems with the idea of making a difference. Outside of meeting with leadership I encountered several staff members from teachers to janitorial colleagues that greeted me with a smile and genuine conversation. It was clearly apparent that this group of professionals that lead this organization have a special dynamic and passion for their work that resonates to the discipline and academic achievements of their students. I strongly suggest anyone reading this review to take the extra step and go visit the organization for themselves to witness this rock solid academic facility

Henry James, Fayetteville
Great School.

Patrick Watts, Fayetteville