Home Of The Timberwolves
Celebrating 20 Years Of Service
Open Enrollment
A key component of public school choice is open enrollment. It gives parents the option of choosing a public school outside of their neighborhood. By doing so, families can find the best free public school for their children, no matter where they live. Fall Application Now Open - Application Deadline of March 17th.
WAIS News
Our students acquire the expertise to flourish as audio and video storytellers, encompassing the collection and manipulation of audio and video, broadcast writing conventions, voice and enunciation for broadcast, as well as reporting methodologies.

Application For Free & Reduced Lunch
Healthy meals at school, coupled with a safe, student-focused learning environment, are top priorities in North Carolina because they help prepare students for success. We are proud to begin this ground-breaking opportunity with all of our Alpha Academy Families. Please select the school district that your child or children are enrolled in. This must be the school district in which you will be applying for benefits for your children.
Complete Application
Open A Meal Account

Just a friendly reminder, the school lunch program is now in session, and it's important to ensure your child has a nutritious meal during the day. To participate, click below create a lunch account and add funds. This system is completely cashless, ensuring safety and convenience. Additionally, through the TITAN application, you can easily monitor your child's eligibility for the program. Thank you for your cooperation in promoting healthy eating habits for our students.
Open Account
Lunch Menu
At Alpha Academy, we understand the importance of a well-balanced diet for our students' overall well-being and academic performance. We take pride in offering healthy and nutritious meals that help our students stay focused and energized throughout the day. We encourage our students to explore the menus and make informed choices about their daily meals to support their growth and development.
View Lunch Menu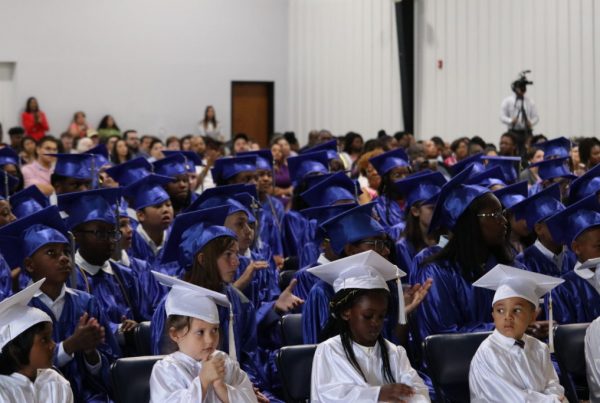 Alpha Academy 2023 Graduation Ceremonies mark a significant milestone in the lives of our students. It is a time of reflection, accomplishment, and transition as we bid farewell to our…
Alpha Resource Information
Incredible teachers, strong administration who supports the students/staff, challenging curriculum, and structured learning environment. The school is always clean and welcoming. We were there for a few months before moving and my son loved it! Communication is very well! I'm excited to follow Alpha from afar to see how they grow. This is far better than the public schools in Hoke county!

Kayla Wigley, Fayetteville
Really nice school I like it and you can see that teachers and parents teach their children responsibilities and kindness and the gym is amazing the only thing I wish for is that the school has a more updated website dealing with the sports section but overall 5/5 stars!

Aaron Harris, Fayetteville
Great school, my son has excelled past public school standards, due to the teachers having more time per student. Fully recommend this school instead of alternative public schools in the city.

Erica Walker, Fayetteville
I had the pleasure of meeting Mr. and Mrs. Slocum along with Ms. Campbell, Mr. Miller, and Mr. Ellerbe today. I was encouraged to learn at the organizations core there is a fundamentally sound philosophy that stems with the idea of making a difference. Outside of meeting with leadership I encountered several staff members from teachers to janitorial colleagues that greeted me with a smile and genuine conversation. It was clearly apparent that this group of professionals that lead this organization have a special dynamic and passion for their work that resonates to the discipline and academic achievements of their students. I strongly suggest anyone reading this review to take the extra step and go visit the organization for themselves to witness this rock solid academic facility

Henry James, Fayetteville
Great School.

Patrick Watts, Fayetteville