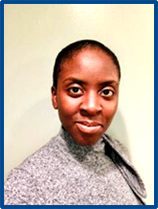 Miss L Mitchell
Dance Teacher
(910) 223-7711 Ext. 111
Miss Mitchell originally comes from London, England.  Has BA Hons and PGCE in Dance Education & Politics. She has taught K-12 dance for 8 years and has worked with UK based companies such as: The Movement Factory, Pineapple Dance Studios, Dance West, Shooters Hills School of Arts. Ms Mitchell was the former Head of Dance at an all-girls school in England. In 2016 Ms. Mitchell became the Artistic Director & Founder of Liturgical Dance Studios. Winner of the 'In Motion Award' for excellence in Choreography and Performance from The University of Northampton.  Miss Mitchell has choreographed for London Dance Festivals and Conferences in the UK and USA.
Curriculum Overview
This class offers students an introduction to dance genres from the classical to contemporary. We will explore dance from various perspectives; social, ethnic, cultural, historical, as entertainment and as performance art. Students will learn, participate, practice and develop specific movement skills as a foundation for dance as a creative and performing art. Students will have the opportunity to perform in formal and informal assessments and settings for the school. Professional dance performances DVD and online will be shown so that students can analyze and learn to develop their dance theory appreciation. This will also help them develop their own aesthetic values for dance. This is a movement participation and performance class.
| | |
| --- | --- |
| Contemporary Dance | Creation & Performance |
| Musical Thearthre (High School Musical) | Dance Movement |
| Street Dance | Responding |
| Swing Dance | Connecting |
Homework Criteria
Homework will be an important aspect of this class. Most of the homework assigned to students will be work that is not completed in class. Students will be given a due date for each assignment. If a student does not complete an assignment in class, then they will be required to complete it at home. Students are responsible for writing down homework assignments, quiz/test dates and staying current with their grades. Types of homework activities may include: Research; Choreographers, professional works, dance genres & styles, dance vocabulary, reading and annotations, preparation for Class presentations, creating posters, creating dance videos, reflections in logbooks.
Assessment Criteria
Self-Assessment: Students will record their work and watch back and note their strengths and what they need to work on.                                    

Peer Assessment: During the group dance unit students will watch each other's work and give feedback using the success criteria.

Teacher Assessment: Students are assessed each term to determine individual progress using Exam success criteria.
Category Weighting:
Classwork- 25% (Technique, Choreography, Performance, Theory)
Homework- 15%
Assessments/Presentations- 35%
Self/Peer Assessment 25%
Extra-Curricular Club
PDC: Grades 3-5
AADT: Grades 6-7
Alpha Elites: Grades 6-8 (By audition & invitation only)
Contact Ms Mitchell for more details regarding our ECC schedule