Alpha Academy Welcomes Our New Nursing Staff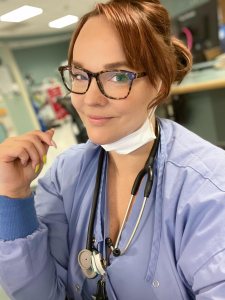 Ms. Ashley Andrews was born in a rural farming town in southern Virginia and grew up with two brothers. Throughout her school-age years, Ashley participated in softball; and was even part of a traveling team, horseback riding, piano lessons, and Ballet. In high school, Ashley completed her junior and senior years at a vocational school where she began her career in nursing as a nursing assistant.
From there, Ms. Andrews went on to graduate from Sandhills Community College and began to work as a Pediatric Nurse. She was the first in her class to obtain state licensure. Other areas of nursing that she has worked in include internal medicine, acute short-term rehab, triage, oncology, gastrointestinal medical/surgical, and most recently provided care to hospitalized Covid patients. Outside of her dedication to nursing, Ms. Andrews enjoys spending time with her three children, outdoor activities involving hiking, trails, and off-roading, and anything involving animal fostering, training, or rescue.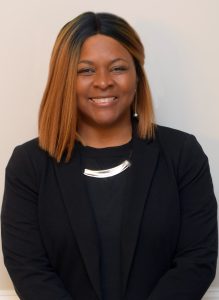 Ms. Tonee Grant is a Board Certified Family Nurse Practitioner and holds a national certification with the American Academy of Nurse Practitioners. "As a Family Nurse Practitioner, she has been trained to treat the whole family from infancy to the elderly." She has over twenty-two years of experience in various patient care areas (managed care, nurse account manager, facility survey consultant, acute care, nursing supervisor, and director of nursing).
She pursued her interest in nursing, graduating with honors from Winston Salem State University. While working as a nurse account manager, she completed her Masters of Science in Nursing from the University of North Carolina Wilmington.
Ms. Grant is an active member of several professional organizations, including the American Associations of Nurse Practitioners and Carolina Society for Post-Acute and Long-Term Care Medicine.
When she's not working, Tonee loves walking, gardening, and weekend getaways as well as traveling around the world. She also enjoys spending time outside with her husband and two children.