Mr. Derek Luke
2022 Graduation Commencement Speaker
Friday, May 20 at 9:00 AM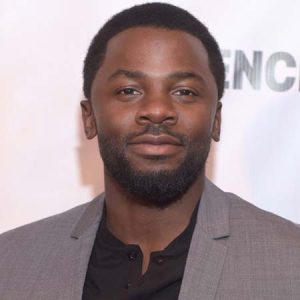 Mr. Derek Luke is a New Jersey native, who entered on the silver screen in Denzel Washington's 1992 directional debut of the movie, Antwone Fisher.
Mr. Luke inherited his vast talent from his parents, his father, Mr. Maurice Luke, a native of Guyana, who worked as an actor and singer on the BBC in London, and his mother, Marjorie Luke who studied classical piano.
Before earning his pivotal film role, Mr. Luke took acting classes at night, in order to keep his days open for auditions. His perseverance was rewarded when he won the role of Antwone Fisher and caught the attention of audiences and critics around the globe. His performance earned him several honors including a BET Award for Best Actor, and Independent Spirit Award for Best Male Lead and a National Board of Review Award for Best Male Breakthrough Performance.
Since launching to stardom, Mr. Luke has continued to be versatile in his craft and has appeared in several movies which include 19 films. Other acting credits also include Catch a Fire, Glory Road, Friday Night Lights, Captain America the First Avenger, Baggage Claim, Sparkle, and in the remake of the critically acclaimed miniseries Roots. His roles also include several television shows such as Empire, Trauma, The Americans, and Hawthorne, among many other acting endeavors.
Along with his outstanding acting credits, Mr. Luke and his wife broke ground and began their own production company. In addition to acting, Mr. Luke is a much sought-after motivational speaker who regularly seeks to bring his message of purpose and inspiration to various audiences around the world. Mr. Luke attributes his career and success to his deep faith. He believes you just need Faith in God and acting on what you believe.
Ms. Heather Hall
2022 Graduation Commencement Speaker
Thursday, May 19 at 9:00 AM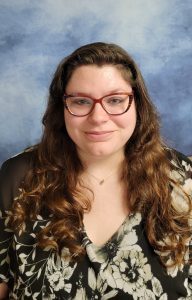 Ms. Hall is the Interim Deputy Director at Cumberland County Public Library. She is a dedicated professional who is passionate about the powers of reading and development – educational, personal, and team. She worked to develop and implement nonprofit training programs that assisted families with special needs learn to navigate complicated systems to get services and support that met unique needs. In 2020, she began working at Cumberland County Public Library as a Learning and Innovation Coordinator. She served as co-chair of the Innovation and E-Resources team, coordinated professional development for staff, and worked closely with the administration to define and meet organizational goals. In March of 2022, Ms. Hall was appointed the Interim Deputy Director for the library system. She believes in libraries' crucial role in our community, including providing equitable access to information, services, and programs. In addition, Ms. Hall believes that there is no bridge you cannot cross through the powers and inspiration of a good book.